Zero to 360 to Awesome!
Check out our show stopping 360 photo booth EXPERIENCE
Hands down the 360 slow-motion photo booth is one of our favorites!
This booth brings the wow factor every time!
Our 360 photo experience combines high-end slow-motion video with a moving arm to create an awesome 360 video booth experience.
After the guests step onto the platform and signal they"re ready to go, that's when the magic starts.
We start the booth and release the awesome!   With a few passes from the camera and the deployment of our 360 photo software, the guests are presented with their final 360 slow-motion video.
Once the 360 video is complete, guests can send and share their videos instantly via text, email, and social media. The 360 videos are done and ready to share in about 15 seconds!
Click here to view sample videos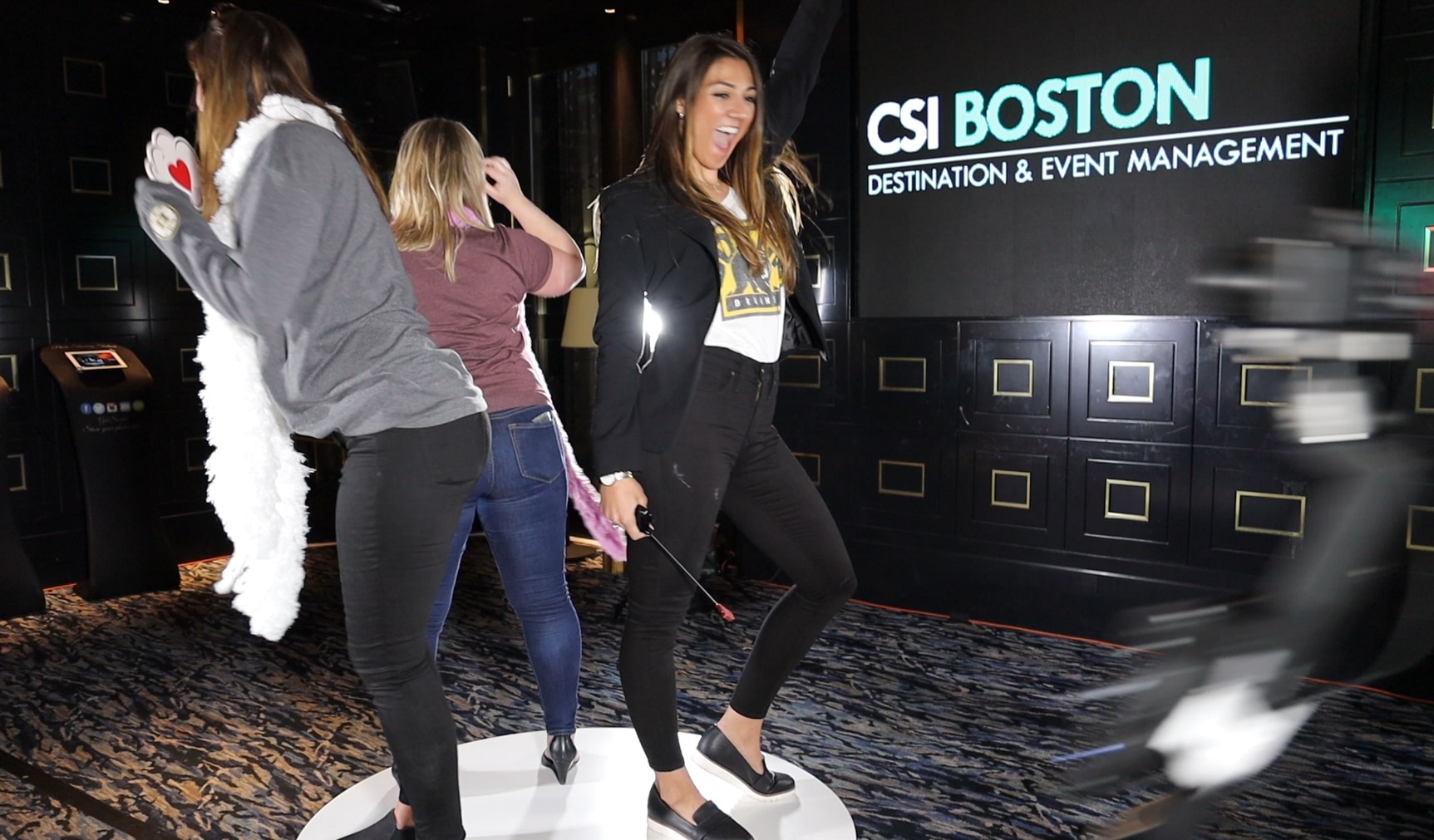 Our 360 photo booth hits all the buzzers!
Fun, engaging interactive
Unlimited branding options
Creates a buzz at events and trade shows
data capture and analytics
Brand awareness
Really make your brand stand out by branding our 360 platform.  The platform is 48 inches and offers a huge amount of real-estate to showcase your company's brand, logo or even personnel monogram.
Video sharing stations
360 videos are shared from the sharing kiosks.
The 360 videos can be branded with still or animated logos.
Music can be added in the background and you can even add a commercial to the beginning or ending of the videos.
Data capture and analytics are also an option.
Custom printing and branding can be added to the video sharing kiosks.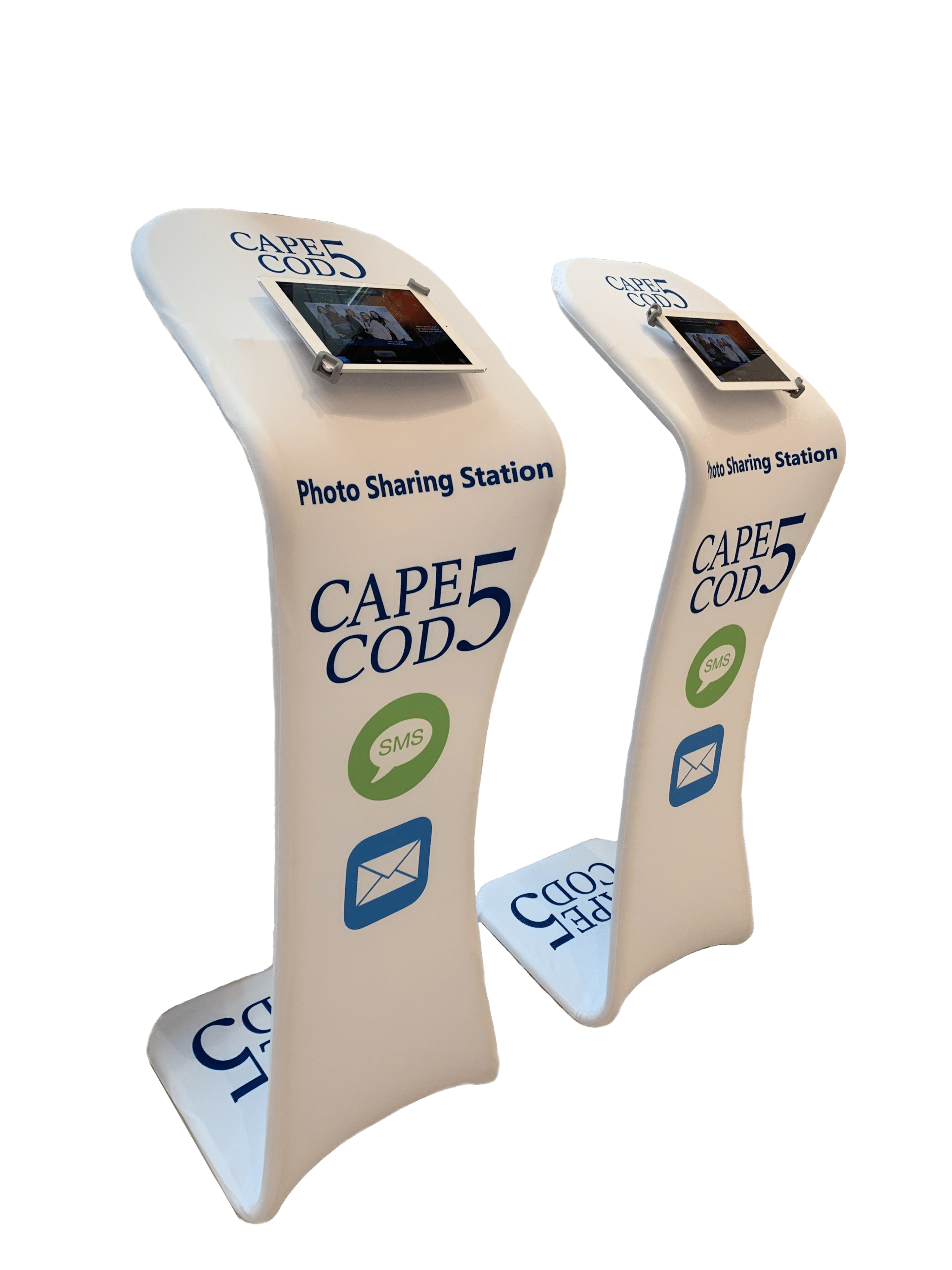 Creating a buzz at the event
Everyone loves using the 360 photo booth, but they also love watching others using it as well.
Viewing the 360 slideshow on the big screen also adds to the excitement.