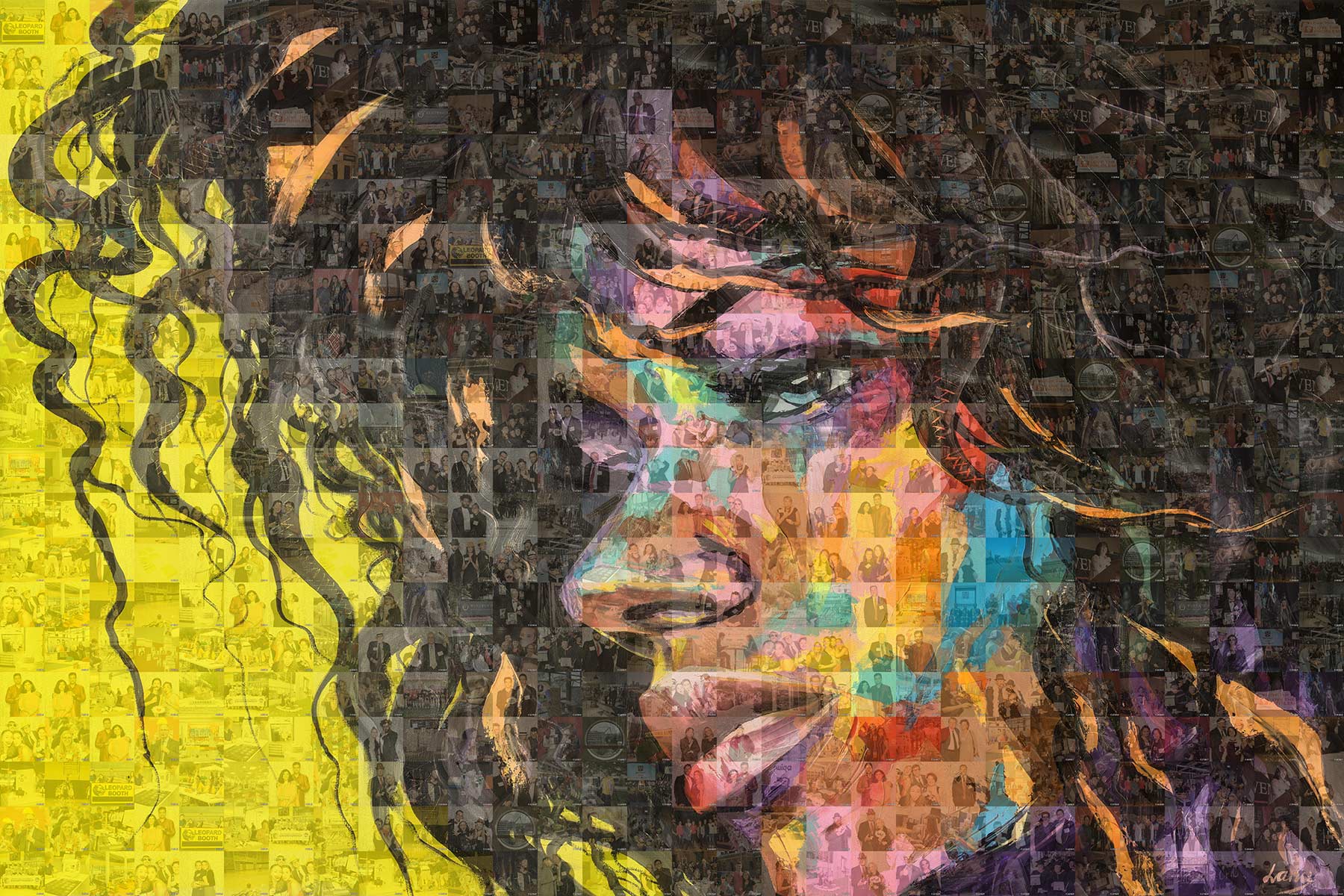 Photo Mosaic Wall Activation
Interactive – Engaging – Visually Stunning
The photo mosaic wall activation works by capturing multiple images at an event and structuring those images into an amazing photo work of art.
To get the photo mosaic wall started, guests and attendees take a photo in one of our different photo booths or use one of our photo opt options. After the photo/photos are taken, our mosaic photo wall software goes to work by crunching numbers and using algorithms to colorize and match the photos to the best location on the photo board.
The final result is a collage of small photos constructed to reveal a larger image that is attention grabbing and visually stunning.
Using photo booths or photo stations is a great way to give guests a hard copy photo or photo strip from their photo session as well as photos to be used on the mosaic wall.
Photo Mosaic Wall Experience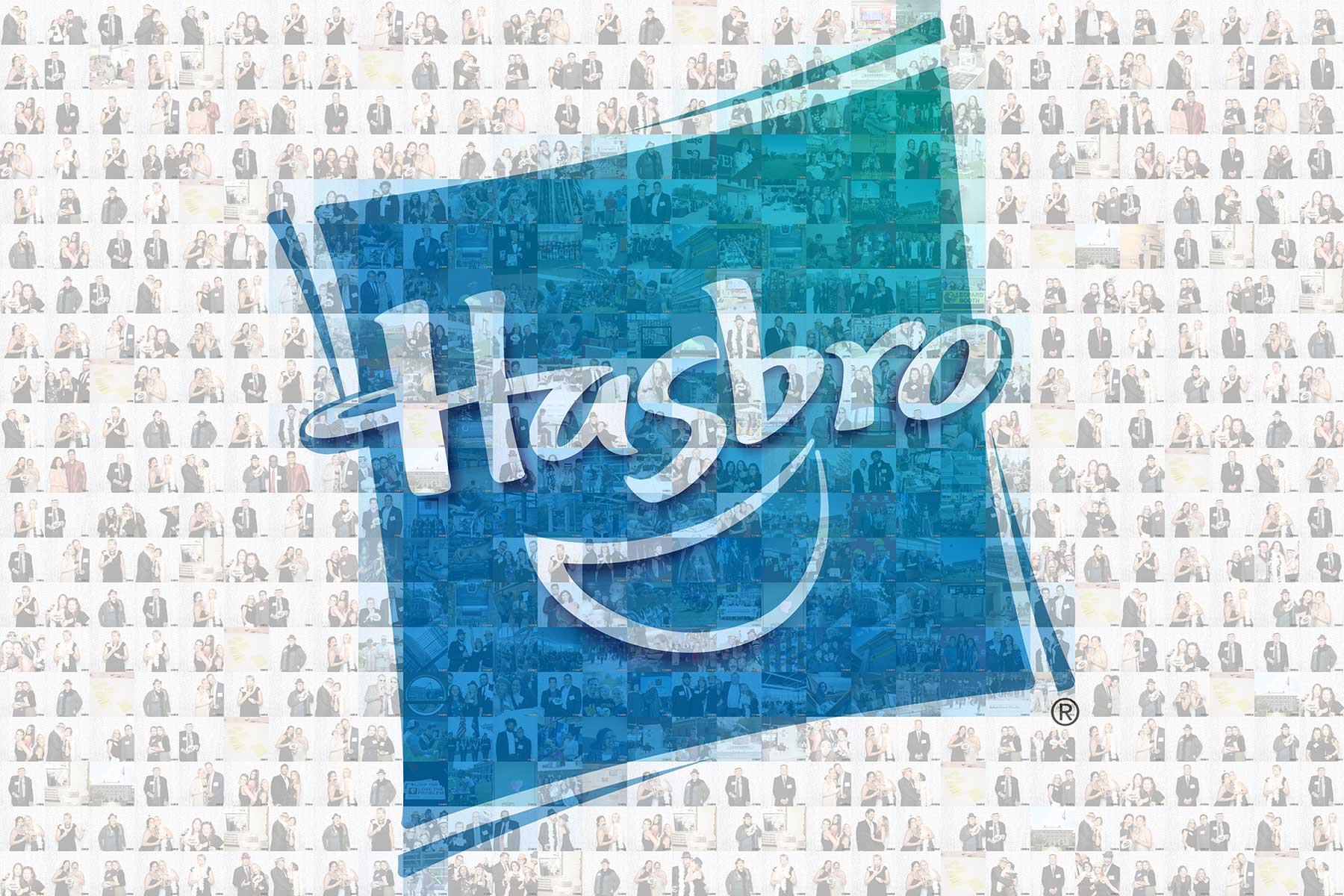 Brand Awareness Superstar

Rock your logo or message, while generating a buzz!
You can use a photo, logo, text or a combination of all three to create your final mosaic wall presentation.
The finished photo mosaic wall can be any size you like from a table top size to an entire wall presentation.
The final mosaic board makes a great piece to display in corporate lobby or office space.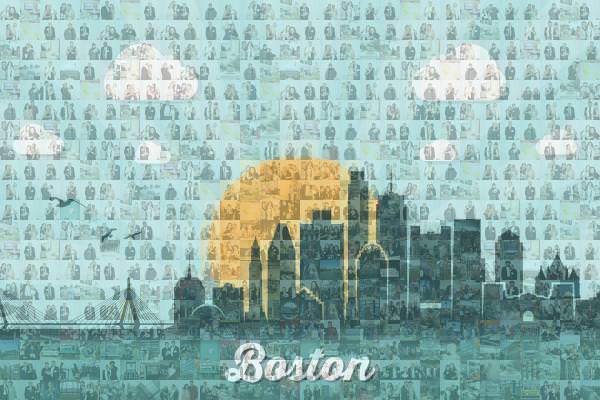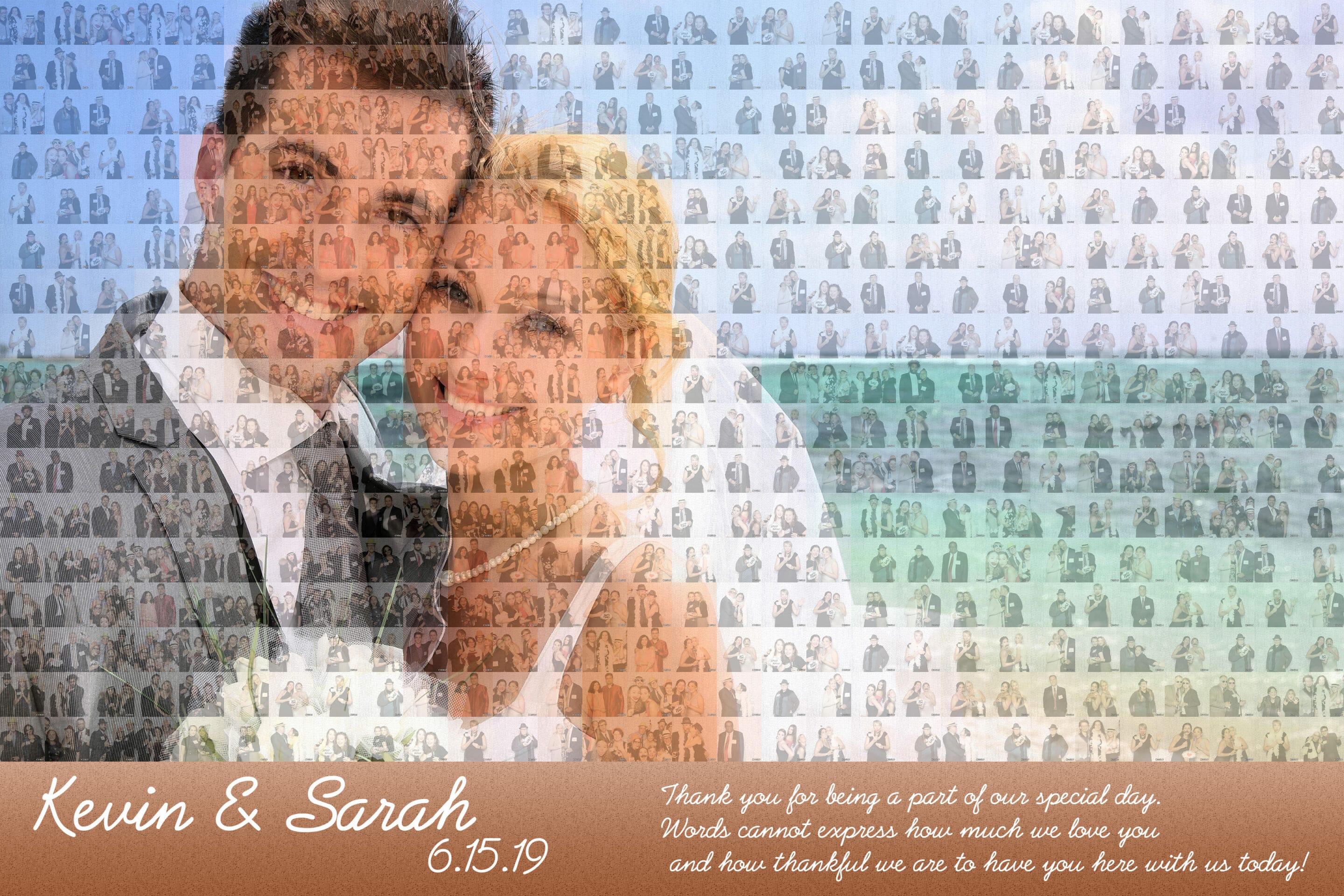 Photo Mosaic Wall Weddings
Trade Shows and Conventions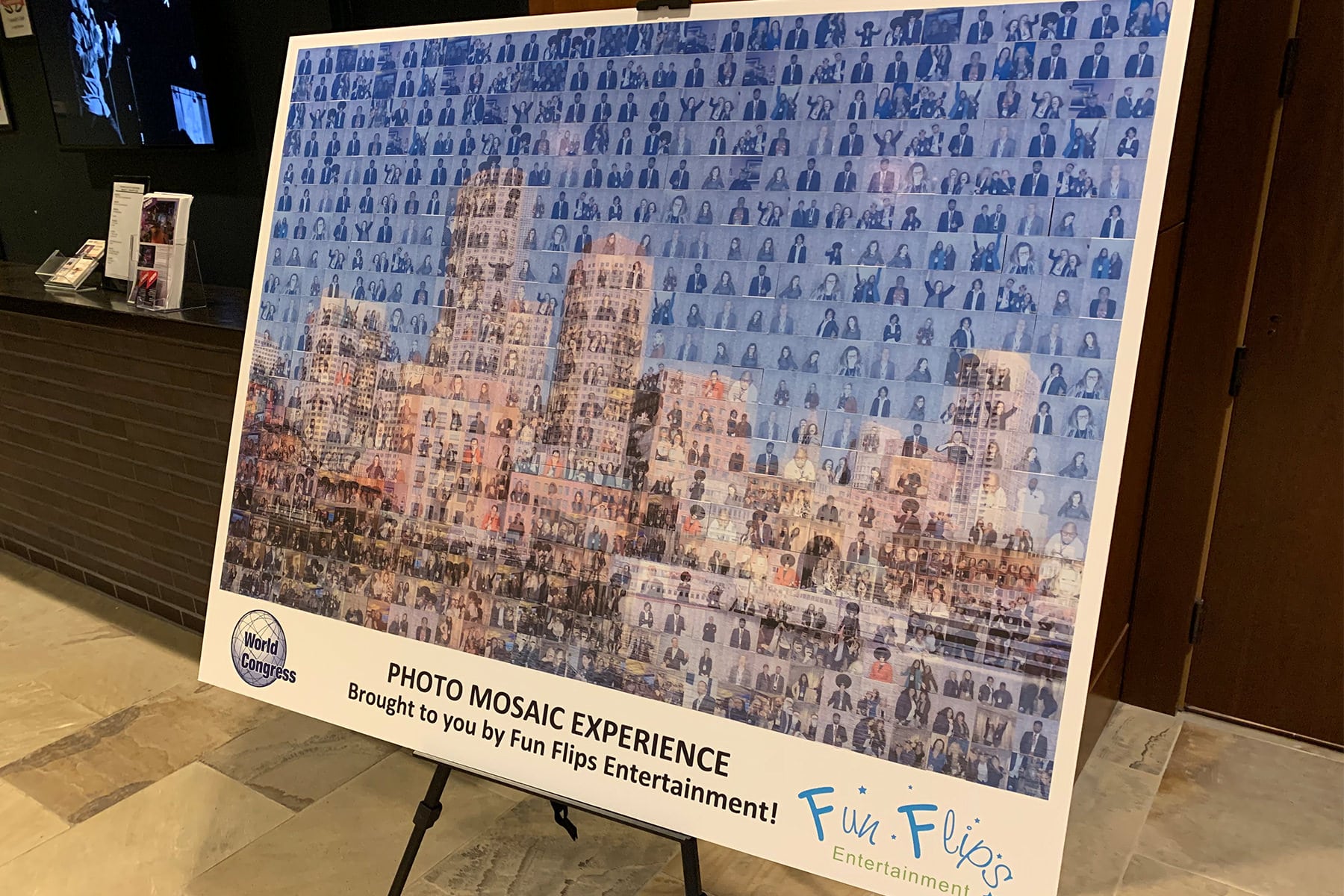 Photo Mosaic Wall Live Events
Corporate events
If promoting brand awareness is your goal, the photo mosaic wall is a great choice!
Social Events
Our photo mosaic wall is also great for social events like Weddings, Mitzvahs, Sweet 16's, Quinceañera, Retirement parties and more.
Imagine your guests reaction when they see the final mosaic photo at the end of the event.
The completed photo mosaic mural will be presented to the guest of honor. The final artwork can be framed for display and is a great conversation piece.
Trade Shows and Conventions
Draw attention to your product or brand with a giant visual representation that is interactive and engaging.
Every picture tells a story, so what's your story?
Go big or go home!  If you have the space and an event that spans a few days, we can make you a great wall!
Our photo mosaic wall can run at events that are just a few hours or events that run for days and even weeks.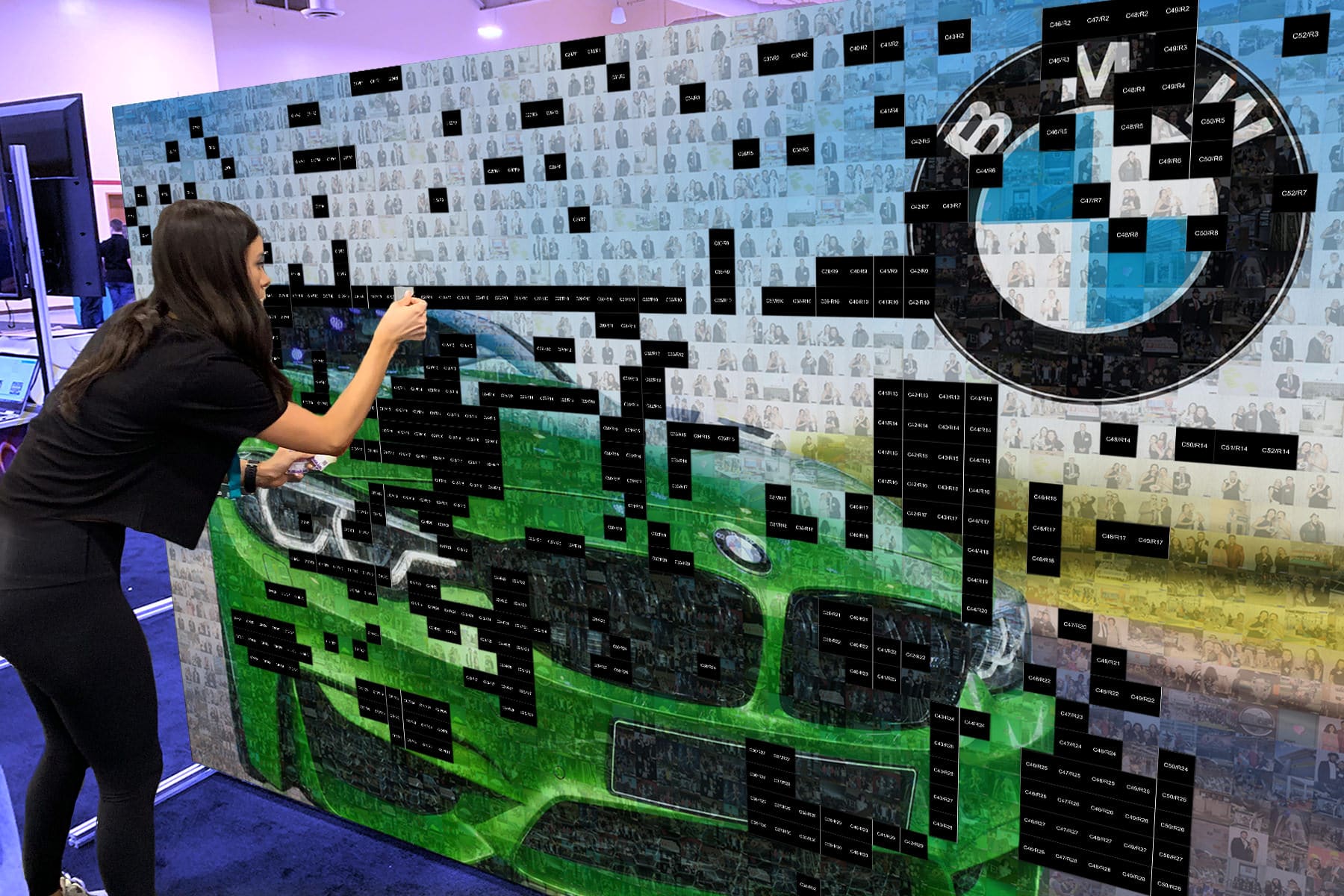 Digital Mosaic Wall
If you love the photo mosaic wall but don't need a physical board printed, you may want to consider our digital photo mosaic wall.
Our digital mosaic wall works much the same as our standard mosaic wall with the exception of being all digital and no physical printing.
An all digital photo wall is assembled on big screen video monitors in real time!   The final digital mosaics can be embedded on websites and shared on social media.  The digital mosaic is also a great addition to our virtual photo booth for all your virtual events.
Combining the digital mosaic and physical mosaic wall is also an option for a maximum photo mosaic wall experience!
With so many options, it's easy to see how the photo mosaic and digital mosaic wall are a great addition to any kind of event.